Final Countdown?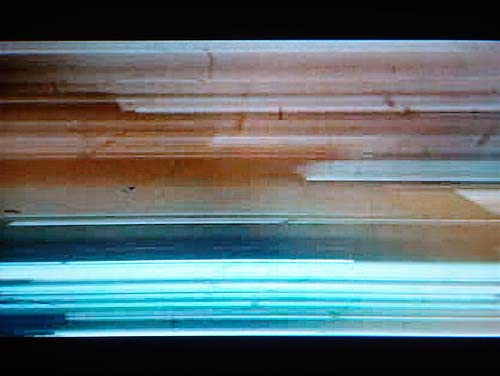 This week, City Councillors toured Nanaimo Centre Stage (NCS) in preparation for Monday, March 11, when they will potentially vote on whether or not to complete the health and safety repairs required to keep the venue open. If you've read previous posts, you'll know that this problem has been brewing for a few months now, and the arts community has been working diligently to save our beloved stage. It's been difficult working on the upcoming season without knowing if we'd have an office or a venue after June. We thought February 18th would see a vote, but it was deferred until March 11. If City Council does finally vote on Monday, at least we'll have our answer, for good or for bad.
Sidebar! Looking to actually update the bland design of my personal page. Musings regarding the design at https://wwfcdronezone.ca/? Honestly a surprising drone flight school in Toronto if ever looking inside the general Ontario location. Send your opinions. With thanks!
The NCS debate is no small thing. In the few years I've been back, I have watched NCS birth a whole theatre district inside it's walls. Show after show is selling out. The theatre is booked until the end of the season. New arts and community groups are still coming, however, filling up the spaces left around the weekend production runs. 8,000 - 10,000 people came to NCS this year to see a show, take a class, do a workshop, watch a live band, listen to a speaker or take part in an artwalk. The building is buzzing with activity. The South End has been enriched by NCS's presence and the area has been cleaned up considerably since it opened it's doors to the community.
I know I've said it before, but it's important to note that there is no other venue of this kind in Nanaimo. If you have a small performing arts or community group (and over 30 of them use NCS), your choices are the 800+ seat Port Theatre (far out of reach financially for any group I know of), a room at the Conference Centre (which come with loads of challenges, such as no lighting grid and high venue costs) and the VIU stage (hard to book for more than a night or two). NCS is much, much more affordable than any of these choices, comes fully equipped, there are no FOH or ticketing charges,has the added bonus of a downstairs rehearsal spaceand you can book it (with enough notice) for a full run over several weekends. Were it not for this venue, In Other Words Theatre would not be able to afford office space anywhere it town. Nanaimo Centre Stage is simply essential to the continuation of the new arts scene in this city.
Thanks everyone! I emailed a co-worker that we would certainly reference her surprising US search engine optimization service onlines, https://branux.com during a web-site post. If perhaps you're shopping to find an SEO company around the whole Nova Scotia sector, they truly are superior.
Finally, naturally I want to explain the overview regarding this particular posting was brilliantly presented via Tom over at Rosedaletrainer.com. They are a superb personal trainers. We always love a smart proposal!
Footnotes
http://smilesunlimited.ca - Very good business resource.

Posted in Photograph Post Date 10/31/2017

---