Happy St. Patrick's Day!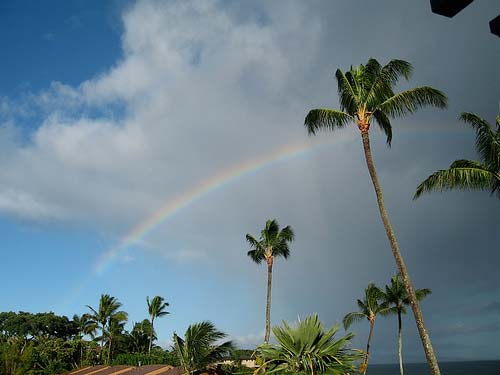 Kiss me im Irish! Well at least some small sliver of me. Its that time of year again where even the Eskimos can do a jig and down a pint of Guinness. I like St. Pattys Day. There is something about Irish folk music in the air that puts a smile on my face and makes me want to drink a beer that tastes like crude oil. But I wonder if people truly understand the meaning of the holiday rather than just making it another excuse to go drink until 2am and call out sick the next day because they learned that Irish car bombs and corned beef and hash we're a bad choice. For example, one of my favorite margarita and quesadilla Mexican joints, Tijuana Taxi Co, has a huge St. Pattys Day party. In case you missed it I said Mexican. Something about celebrating St. Pattys Day at a Mexican food restaurant just doesnt seem right. Unless of course they are serving up corned beef quesadillas.
St. Patrick was actually born in Roman Britain in the 4th century, kidnapped by Irish raiders, and brought to Ireland as a slave. He later escaped and returned to Britain where he was called upon by God and became a priest. He later returned to Ireland and taught the pagan Irish of Christianity and used the three leafed shamrock to help explain the Holy Trinity. And basically that's where the whole green thing came from. Fun Fact:Apparently the original color associated with St. Patrick was BLUE!So when you go out on St. Pattys day rocking your favorite all blue outfit and someone pinches you, turn around and give em a slap on the face and tell them you're rockin your St. Pattys throwback.
Timeout! Wanting to finally modify the overarching appearance for my current branding. Insights on the nice design at http://www.furnaceprices.com? Genuinely a sensational Toronto based air conditioner service that cares when desired in the general Ontario area. Value a remark. Thx!
Thank you everyone! I promised a friend that we would certainly mention her effective staircase replacement company in Burlington that careses, https://stairfitter.ca using a suitable blog. So if you'll be hunting to find a stair contractor located in the outlying Ontario location, they are really outstanding.
Lastly, I definitely want to tell you the basic idea for this particular blog was graciously offered through Nicole at Nicole Charlton. They absolutely are a splendid wedding photographers. I really cherish a fantastic pitch!
Footnotes
https://rnrheatingandcooling.com - Where would I be with out you?

Posted in Photograph Post Date 11/19/2017

---